Shopping Cart
Your Cart is Empty
There was an error with PayPal
Click here to try again
Thank you for your business!
You should be receiving an order confirmation from Paypal shortly.
Exit Shopping Cart
It seems that our birds were just waiting for thier flights to be finished before they would be content to give us some babies.  Earlier this year we were only able to produce two babies, both of which we held back so that we would have something to take to the Edmonton show the end of this month.  However, now that the flights are up we have 6 pairs set up to breed.  Four of the six pairs are first time parents and seem to be doing a good job.
Watch our sales page in the next month if you are waiting for babies :).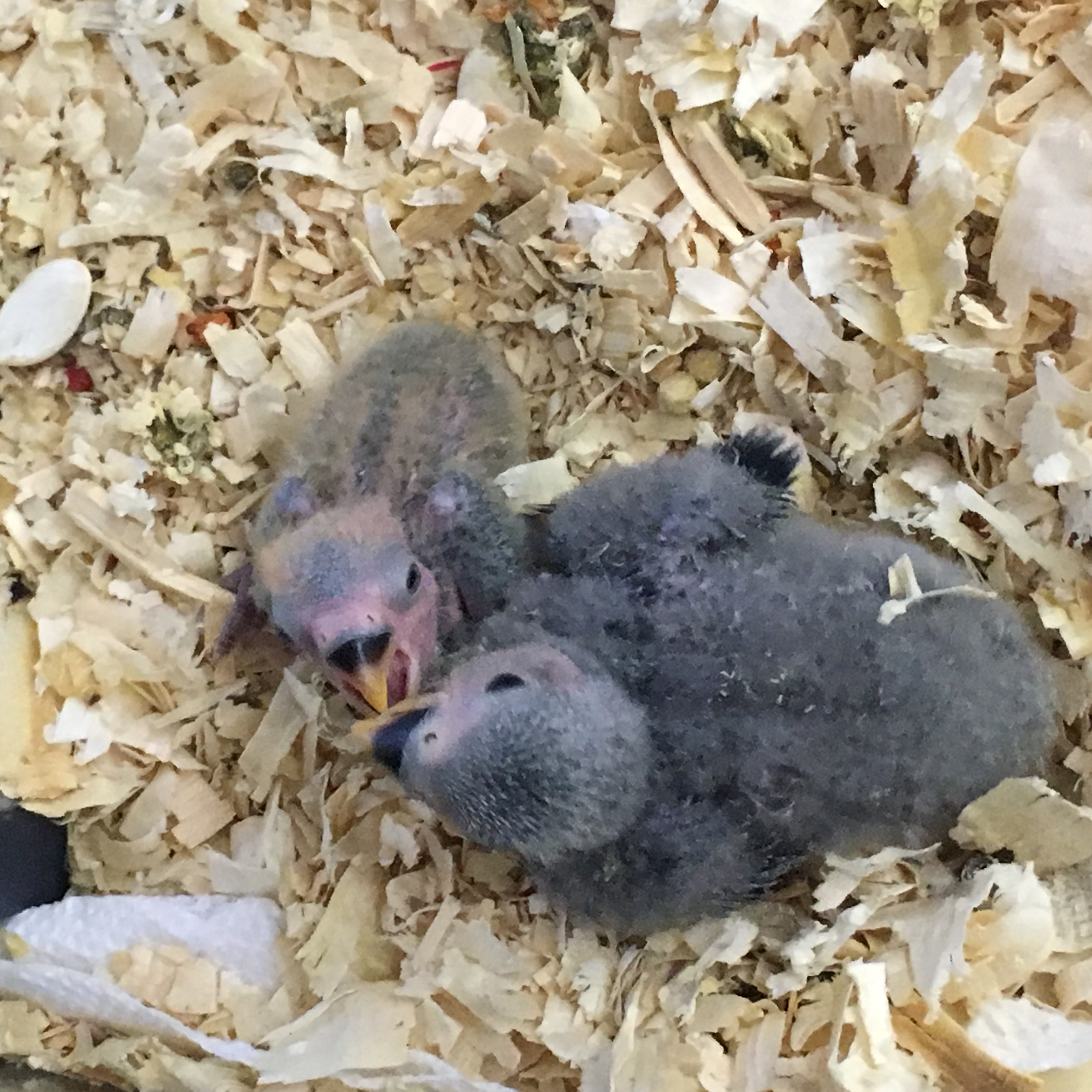 So the first 5 clutches of 2016 are now on their way!  We currently have 5 pairs (Saturn/Calypso, Bolt/Lightening, Andromeda/Perseus, Spazz/Aphrodite, and JJ/Rayaan) sitting on 5-6 fertile eggs a pair.  That will make for a lot of babies that will need to be hand fed over the month of Dec.  Our 2016 closed bands are here, and while we will be keeping some of the babies back for the 2016 show season there will be several that will be ready to go to their forever homes early in the new year. 
We currently have several hand fed babies, and a few breeding hens for sale as well.  Please visit our for sale page for more information.

/